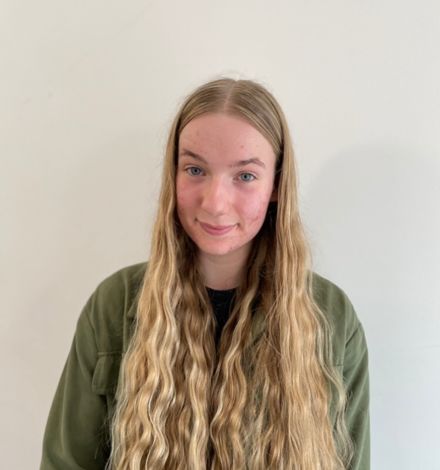 "The opportunities I have experienced have given me many experiences to widen my horizons and increase my confidence. The teachers are all dedicated and want you to achieve your full potential."
Head Student
Why did you choose to come to The Bulmershe School?
Coming from a very small primary school, the idea of secondary school was very daunting. However, when I visited Bulmershe, all the teachers were so welcoming and the students very friendly it felt like the best school for me.
How has The Bulmershe School inspired you to strive for your aspirations and dreams?
My teachers have all been so wonderful at encouraging me in fulfilling my greatest potential so far. They put in a huge amount of effort and support in helping me to achieve the best grades possible.
How do you feel the co-curricular (extra-curricular clubs, trips, opportunities) experience at The Bulmershe School has benefited you?
The extra-curricular clubs at Bulmershe are great in honing useful skills but also being great in growing your social confidence. I've had incredible opportunities, from the school musicals to visiting the WW1 Battlefields of France and Belgium. They've really helped me grow, for example taking part in the youth speaking competition in year 9 allowed me to gain more confidence with public speaking.
What would you say is your favourite moment so far in your time at The Bulmershe School?
My favourite moment is definitely the ski trip, it was an amazing experience as I got to learn a new skill plus form some great friendships.
What is your favourite subject and why?
I couldn't pick a favourite subject, as I enjoy each subject for different reasons, but I do love the problem-solving aspects within maths and physics as it really allows me to apply what I've learnt to real life situations.

What advice would you give to a student about to join The Bulmershe School?
Don't be afraid to get involved in any extracurricular opportunities, really explore what is available, and it will be worthwhile. Also don't get too stressed about tests early on, and never be afraid to ask a teacher for help or guidance.