Lunchtime and After School Clubs
Clubs are so important in the development of extra skills, hobbies, interests and friends beyond the day to day curriculum. Via the clubs Bulmershe offer students also get to explore potential careers and meet with industry experts. For example, in Code Club, volunteers from Microsoft are in school every week to support student development of essential 21st century skills in computer literacy.
The staff at The Bulmershe School are passionate about giving our students extraordinary opportunities, which is why they give up so much of their time. We want our school to be buzzing with exciting opportunities that will give students the extra edge when they leave school. We have seen, and research shows; extra-curricular clubs increases confidence which helps social interaction, increases aspiration to go onto higher or further education, improves soft skills and a sense of wellbeing and belonging and so it is our aim that all students have the opportunity to attend at least one club every term.
"The difference between ordinary and extraordinary is that little extra." Jimmy Johnson
Autumn Term Clubs 2023
Activity Clubs
Year 7s are invited to attend our Club Fair on Monday 18th September in the Library during Lunch.
Our activity clubs are open to all, and you don't need to book to attend - simply turn up! Clubs start from after school on Monday 18th September.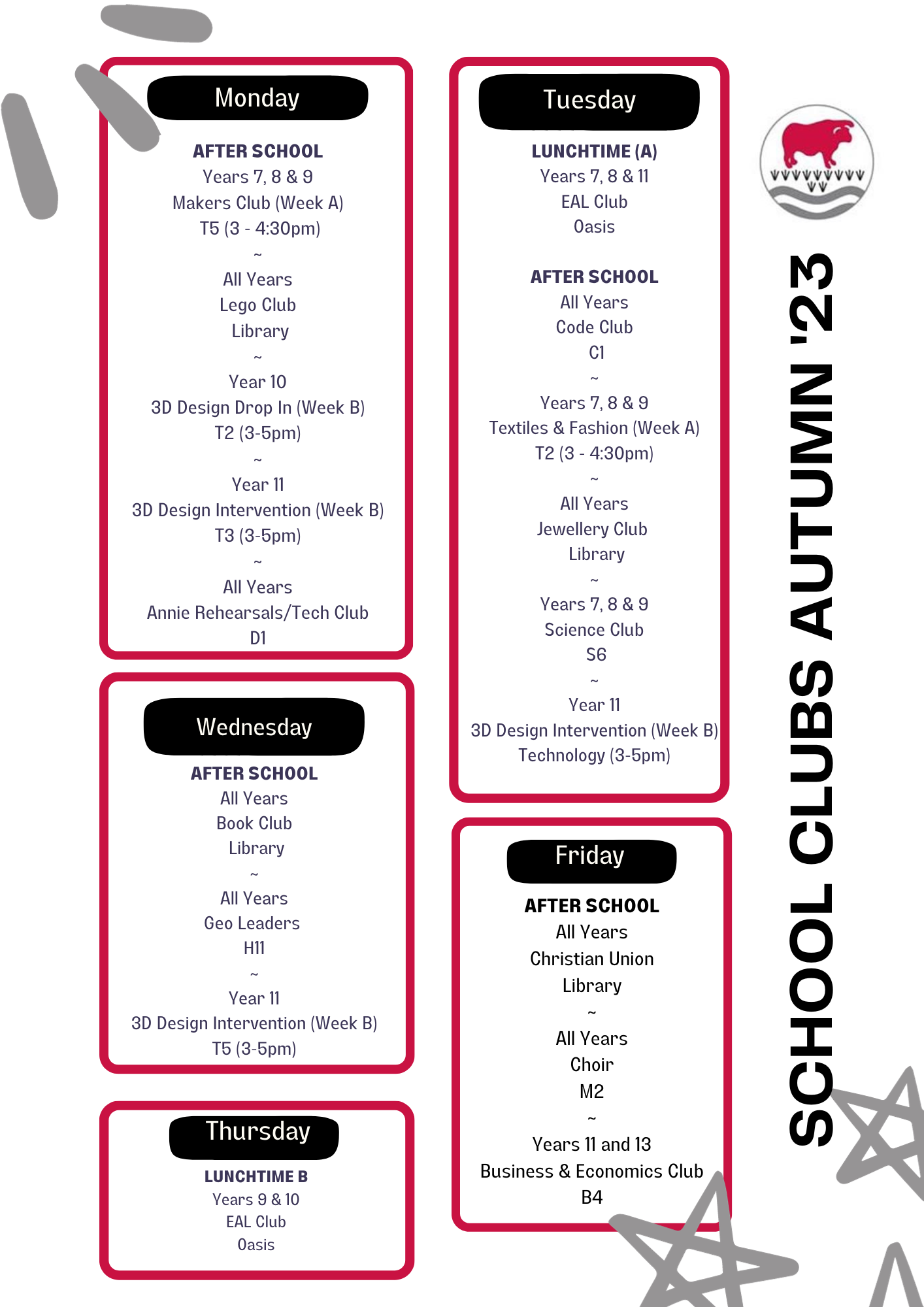 Sports Clubs
Our sports clubs start from Monday 11th September. No need to book - just turn up!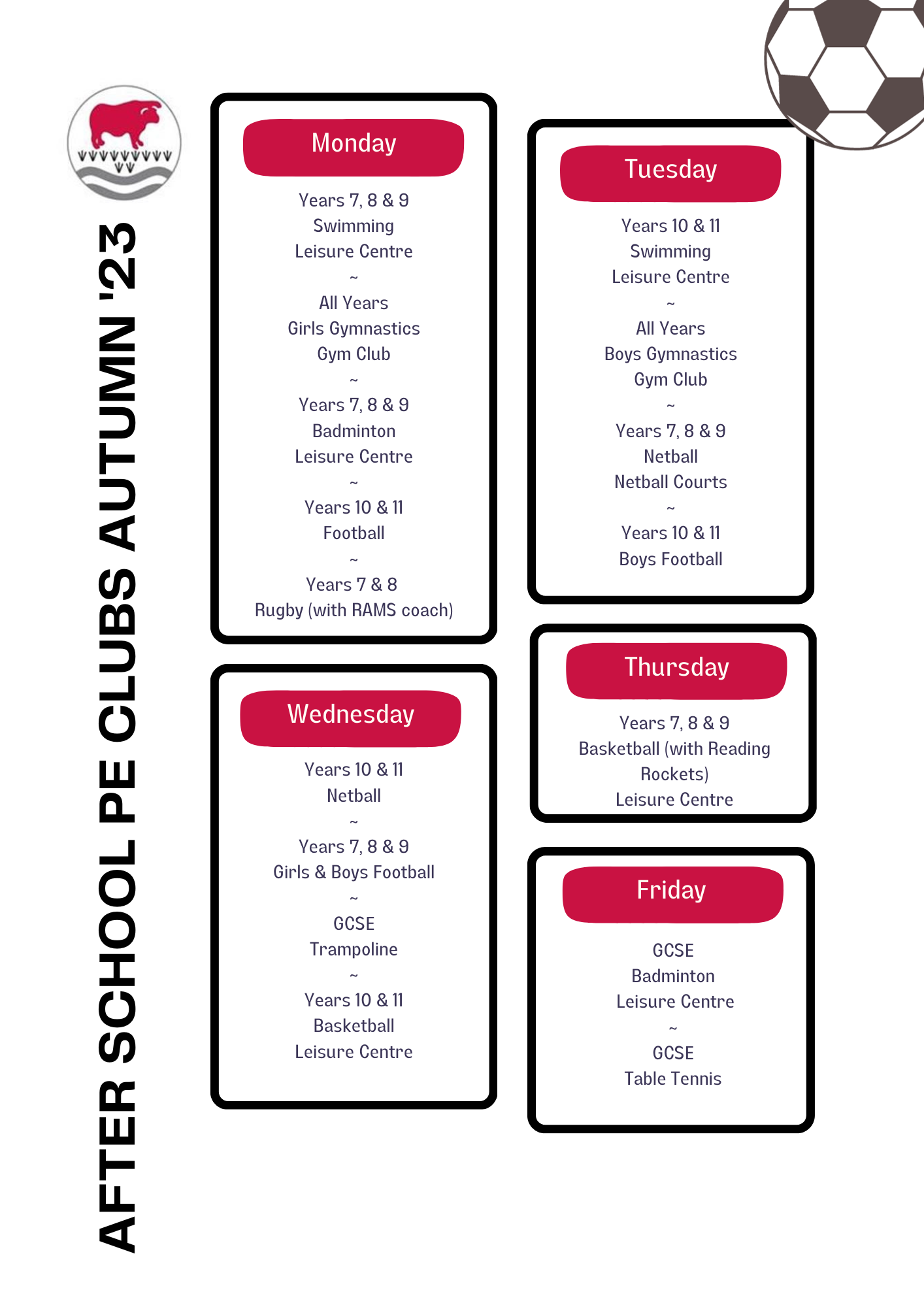 Code Club:
Where: C1
When: Every Tuesday from 3-4pm
What: Learning to code in Python, Scratch, Visual Basic and C#
Who: Recommended for those with strong passion for Computing