Peer Mentors
At The Bulmershe School we are very proud of how well our existing students welcome new students into the school. Transitioning from Year 6 to Year 7 can be a worrying time for both students and parents/carers. To support our students, The Bulmershe School runs an outstanding Peer Mentoring Scheme and our Year 7 students agree that their mentor's guidance and advice helps them with the transition from Primary to Secondary School.
Our supportive team of Peer Mentors is made up from selected students in Year 10, who have received training to ensure that they can support and guide their younger peers through school. Peer Mentors are present during our Summer School Programme to get to know the students and become a familiar face for when they return at the start of Year 7. Our Peer Mentors will be on hand for Year 7 students' first day at school and will attend Tutor Sessions; running ice-breaker games, activities, as well as meeting the Year 7 on a 1:1 basis to answer any questions or concerns they may have. The Bulmershe Transition Team will liaise with primary school staff to find out if there are any individuals who would particularly benefit from our Peer Mentoring programme.
Peer Mentors are identifiable by a Peer Mentor badge and will always be on hand to help and to offer valuable support and guidance. As well as access to Peer Mentors, all Year 7 students are supported by the whole Transition Team during their move to The Bulmershe School. We hope that our work with Primary Schools, our Summer School Programme, our Transition Activities and our gentle introduction to life at a secondary school, alongside our Peer Mentor team will help put all our new starters at ease and get them excited about the next step in their school journey.
If you would like to be a Peer Mentor at the Bulmershe school, take a look at our Being a Peer Mentor page
Bulmershe Peer Mentors 2023-2024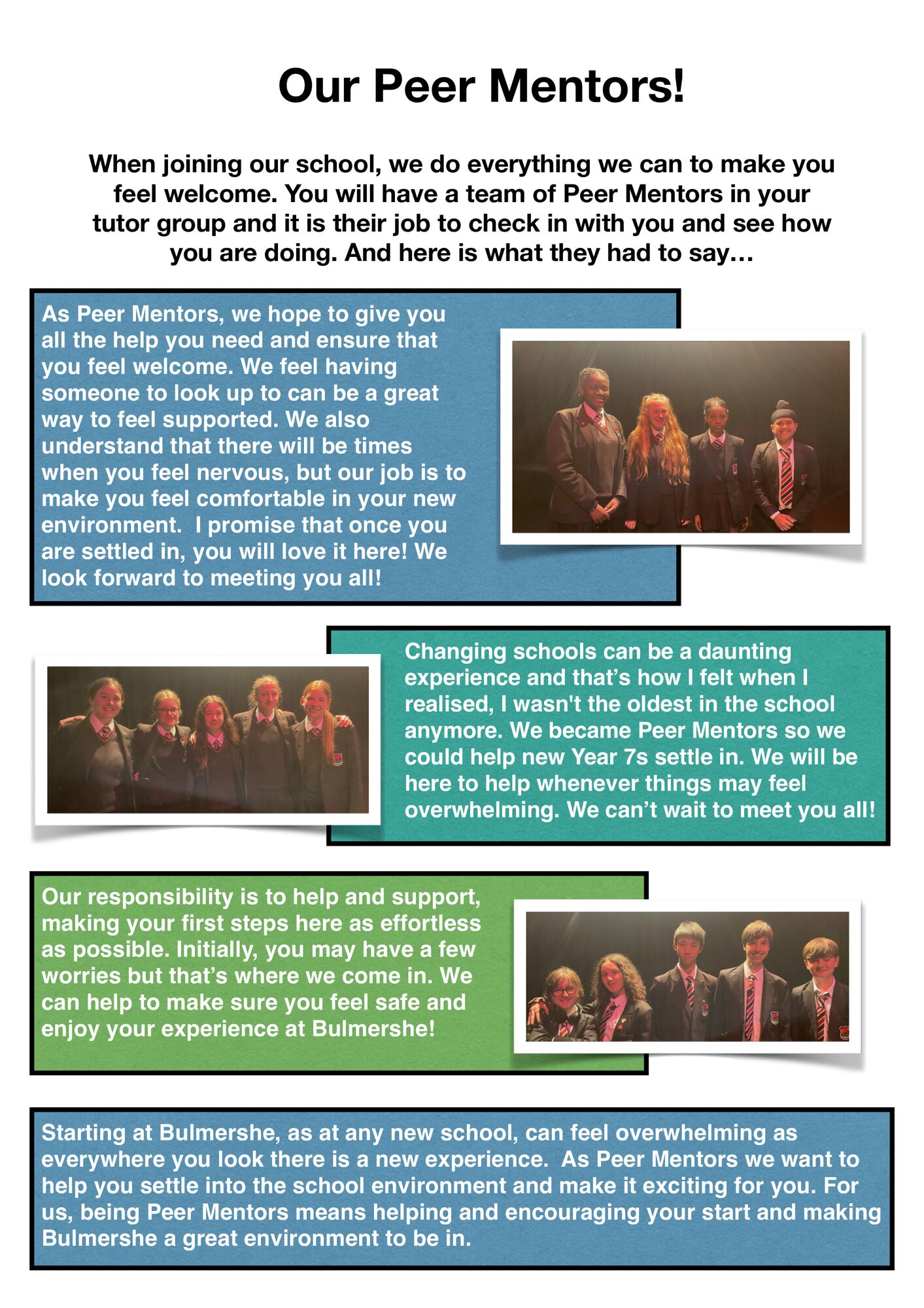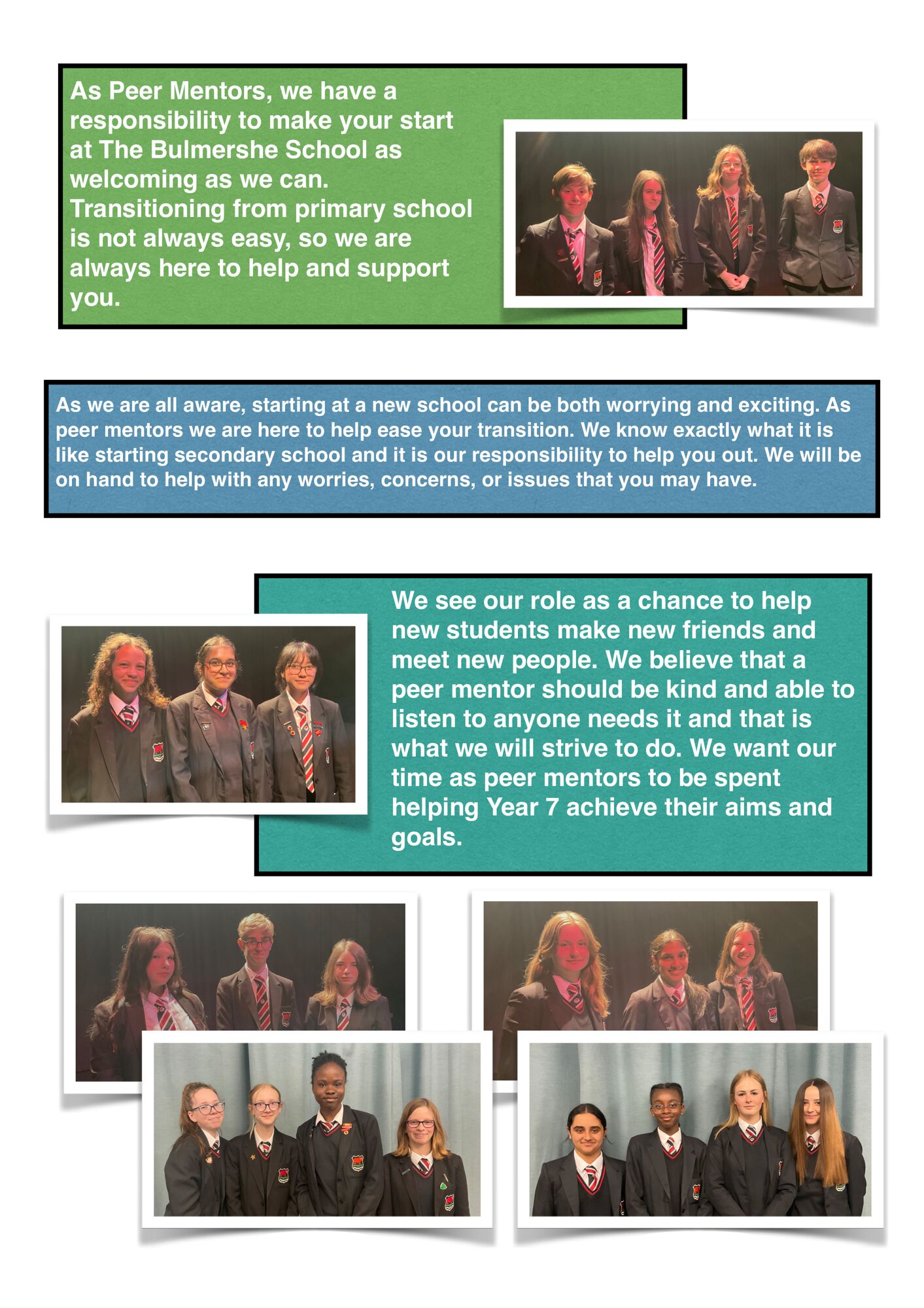 When joining our school, we do everything we can to make you feel welcome. You will have a team of Peer Mentors in your tutor group and it is their job to check in with you and see how you are doing.