Mrs Corp
Back
Year 13 parent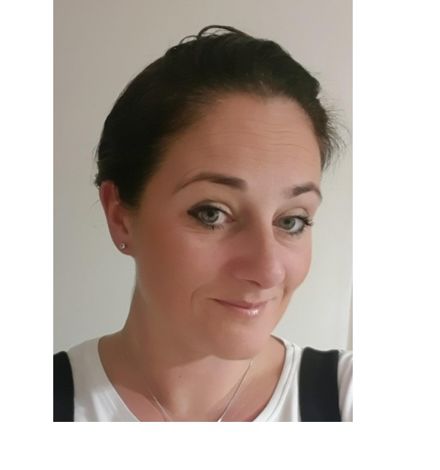 "My daughter has excelled at The Bulmershe School where she has been offered many amazing opportunities. I cannot rate the school highly enough. I am so glad that we chose Bulmershe and would highly recommend it to any parent."
Year 13 parent
Why did you choose The Bulmershe School for your daughter?
We chose The Bulmershe School for our daughter because we loved the different opportunities that the school offered such as The Duke of Edinburgh Award, Year 7 & 8 Bushcraft camp and the amazing school productions. As well as this, there were several departments which peaked our interest: Physical Education, Drama and Media Studies.
How did The Bulmershe School support your daughter whilst transitioning from primary school?
The Bulmershe School transition programme is outstanding with thorough support, guidance and advice and throughout this journey, the communication was excellent. My daughter was invited to a bespoke transition day in July where she had an amazing time, experiencing new lessons and meeting and integrating with the rest of her new year group. She loved it! She also found it extremely helpful because when she started the new term, she knew her way around. There was also a dedicated 'Rising Year 7' evening where parents and students were invited to meet their Year 7 tutor and we felt truly welcome. This was also extremely beneficial for me and my husband to build those positive relationships as we came away feeling part of The Bulmershe School community. My daughter also received an amazing transition pack which supported her transitioning to The Bulmershe School and gave her subject specific summer projects to challenge her and give an insight into new subjects.
What do you think about the teachers at The Bulmershe School?
I think that the teachers have a very tough job and I take my hat off to them. We have seen many different teachers at parents' evenings and each one has been friendly, supportive, honest, and approachable. We are incredibly lucky to have had amazing tutors all through Danielle's school life. My daughter feels that she can go to her tutor if she has any worries - and has on several occasions - and as a parent I also feel that I can email her tutor to support my daughter when needed.
Have the teachers motivated your daughter to learn?
The teachers are always willing to give up their time to help students outside of lessons and they always encourage students to approach them at any time if they do not understand something or have any concerns about the work. Every teacher has their own teaching strategy and many teachers at the school teach visually and are always finding new ways to explain things to break down difficult work.
What have you been impressed with?
We have been impressed with how much the school celebrates everyone's individual achievements. For example, at the end of every term the students have a celebration assembly where they are awarded for their hard work and attendance during that term, 'Sports Presentation Evening' which is held annually celebrates the students achievements in sports and finally the 'Performing Arts Awards' which celebrates GSCE Music, BTEC Dance and GCSE Drama students for their hard work and performance. I also like how when my daughter has produced good classwork or homework, she is awarded achievement points and recognised for this. I have received many emails and telephone calls complimenting my daughter's work. I am incredibly pleased with the fact that the school always goes the extra mile for the students and the fantastic communication between the school and all parents.
What is the main highlight on the school calendar?
The highlight on the school calendar for me would have to be parents evening because I love to speak to the teachers and hear about my daughter's progress, the work she is doing and her targets to achieve her aspirations.
What would you say to a parent considering The Bulmershe School for their child?
Since joining in Year 7, my daughter has excelled at Bulmershe. She really enjoys going to school as she is treated as a young adult and not a child. She has been offered many amazing opportunities and I cannot rate the school highly enough. I am so glad that we chose Bulmershe and would highly recommend it to any parent.