sQuid Payment System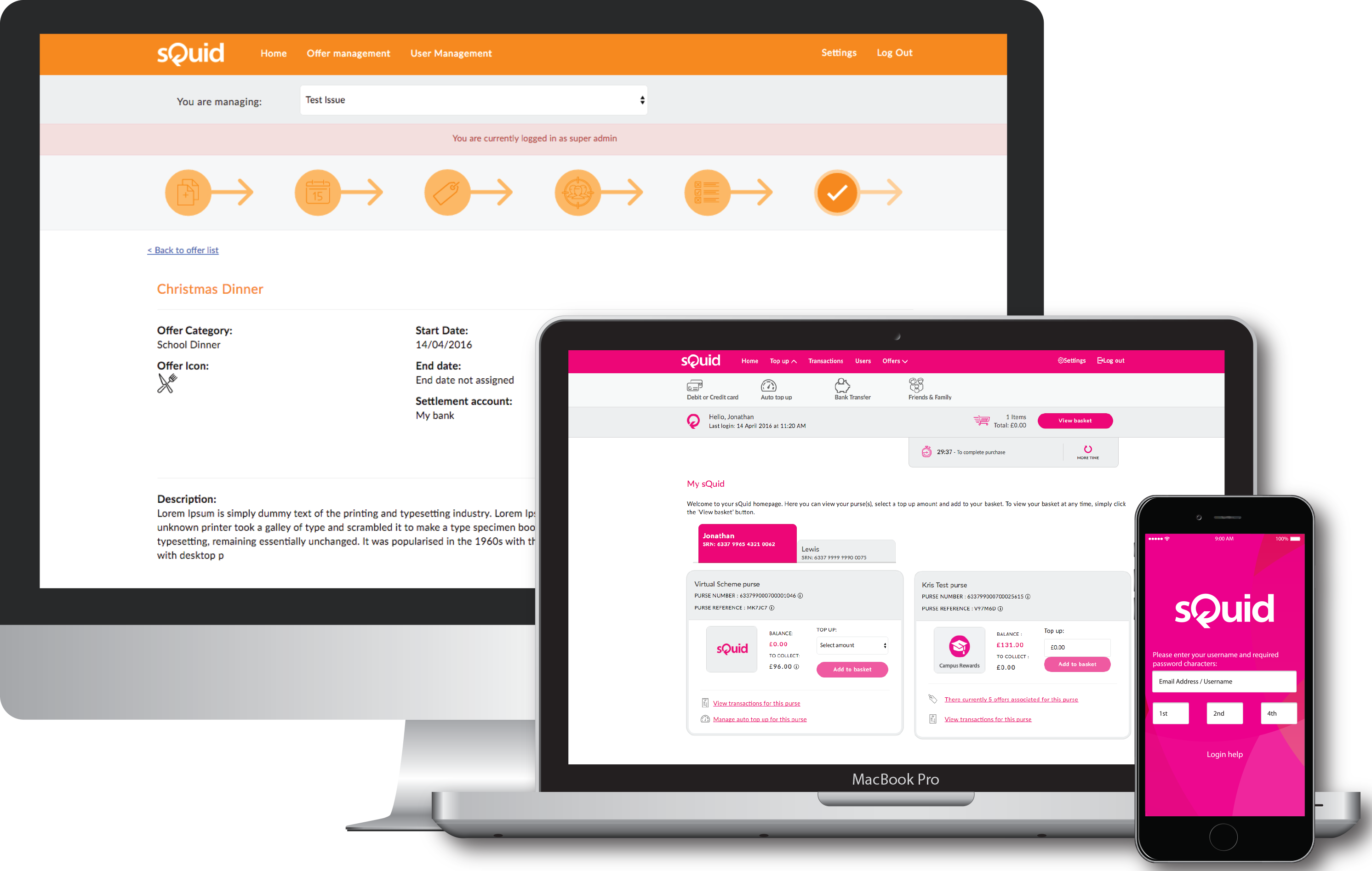 The Bulmershe School is cashless for all transactions, whether that be school lunches, in the school shop, or when paying for trips.
When students start at Bulmershe, families should receive instructions on how to set up a sQuid Account, which is the biometric system we use, so that students can use their thumbprint in the canteen and parents can manage payments online.
Benefits
More convenient; no need to worry about sending cash or cheques
Students also don't need to worry about losing cash in school
The queue for food moves much faster
View your child's transactions anywhere, at any time
Ensure money is being spent on healthy school meals
Auto top up payments for peace of mind that your account will never run out of funds
To buy food in the canteen, sQuid does require families to keep student's accounts topped up – and it possible to set an automatic top up when accounts reach a certain level.
You can use sQuid on a computer: sQuid Website
or by downloading the app to your phone:
More than one child at Bulmershe?
To add multiple children to one sQuid account, you need to do this using the sQuid phone app once you have received the 16-digit registration number for the new child from school.
1. Open App
2. Tap Add a new user
You should receive your registration codes for new year 7s towards the end of the Summer Term when they are in year 6. Please email transition@bulmershe.wokingham.sch.uk if you have not received this by mid July.
Further sQuid Help
sQuid's own FAQ page: https://www.squidcard.com/support/parents/quick-faq-guide