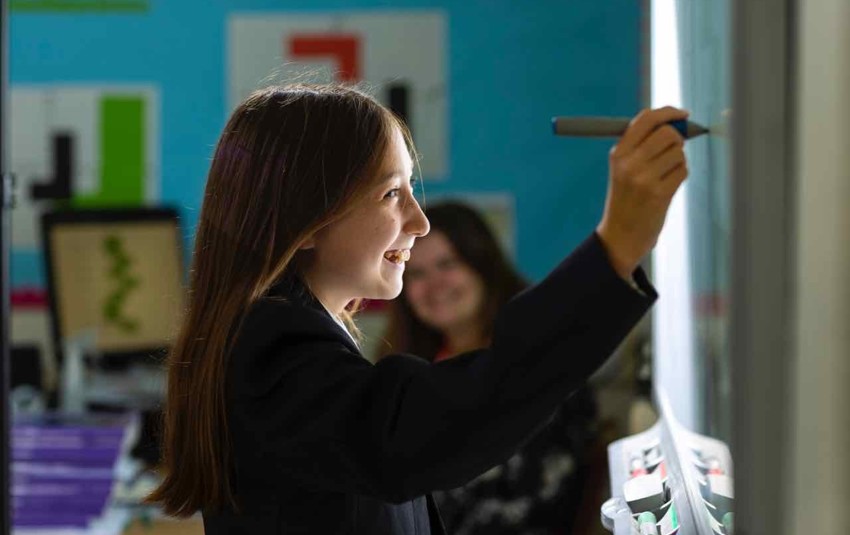 1 Oct 2020
'One impulse from a vernal wood,
May teach you more of man,
Of moral evil and of good,
Than all the sages can.'
- William Wordsworth.
Led by the English department, pupils at The Bulmershe School participated in a range of activities throughout the week to celebrate National Poetry Day 2020. This year the aptly chosen theme during this global pandemic of 'vision' has inspired pupils to think about their own vision for the future and their hopes and dreams as true pioneers to impact world change. Students were given opportunities to reflect on these ideas and try to 'see it like a poet'. They were encouraged by their teachers to use poetry as a medium of expression in its purest form.
This year's National Poetry Day therefore allowed pupils to explore, indulge in and practise their creative skills learnt in English lessons. They fully embraced the chance to express their imaginative voices with confidence. Guided reading time was also spent celebrating and acknowledging 'National Poetry Day' as a whole school - pupils watched poets perform, read and write poetry in all their glory as our students, became exposed to and more adept with the intricacies of various poetic forms.
Some of our super talented year 7s chose to write about the effect that the current medical crises has had on the way we live. This they felt provided them with a valuable tool to regain the power and control that Covid-19 has limited over the past months. Likewise, teachers across the school celebrated this phenomenal event by sharing their favourite poems; discussing their favourite poets; and lifting their own inspirational voices through poetry. All in all, The Bulmershe School's participation in National Poetry Day 2020 has impacted the learning culture across the site to inject a palpable positive atmosphere that will long continue as we endeavour to change young lives through lifelong learning.