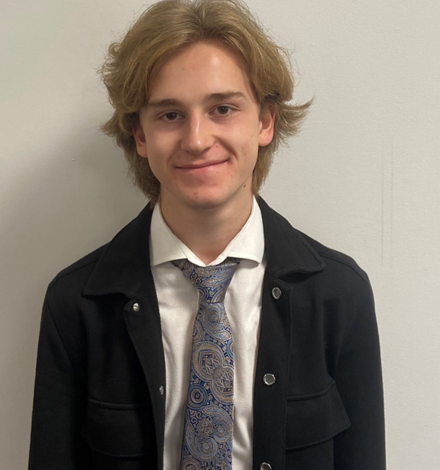 "Resilience, devotion and respect are qualities my teachers both demonstrated and taught me well from my first day and I am eternally grateful for their encouragement."
Head Student
Why did you choose to come to The Bulmershe School?
I came to The Bulmershe School because of the warm welcome and enthusiasm shown by the teachers during open days.
How has The Bulmershe School inspired you to strive for you aspirations and dreams?
Resilience. This is one of the school's core principles and it was the key to my success during lockdown. The school provided incredible support to help me achieve great results for my GCSEs.
How do you feel the co-curricular (extra-curricular clubs, trips, opportunities) experience at The Bulmershe School has benefited you?
The Bulmershe School have an incredible range of extracurricular activites which I took part in; from the manga drawing club to the badminton club. They openly support you in creating clubs of your own whether it be for education purposes or creative passions.
What would you say is your favourite moment so far in your time at The Bulmershe School?
My favourite moment must be the celebration after every school performance. It's such a wonderful, engaging and thrilling environment to share such an awesome success with so many friends.
What is your favourite subject and why?
My favourite subject is Maths for its challenging nature and for the real life applications. I found it greatly satisfying to work with my peers and teachers to solve a conclusive proof.
What advice would you give to a student about to join The Bulmershe School?
Take as many chances as you can. Make the most of every lesson and leave no opportunity unturned. If you have a question ask it! But don't forget to have fun.