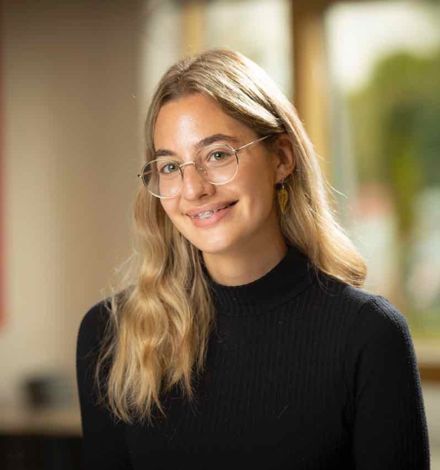 "The teachers at The Bulmershe School are always there to support and guide you as they want you to fulfil your potential."
Head Girl
Why did you choose to come to The Bulmershe School?
As I was looking to join a new school in Year 9, I wanted to ensure that the transition would be as smooth as possible, and whilst visiting the Bulmershe school I immediately saw how warm and welcoming the teachers were and felt that the school would be the best choice for me.
How has The Bulmershe School inspired you to strive for your aspirations and dreams?
Throughout my time at the school, I have always felt that my teachers make the effort to help me push my work to the next level in order to make genuine improvements. This not only helped me achieve my educational goals but also established a strong work ethic within me.
How do you feel the co-curricular (extra-curricular clubs, trips, opportunities) experience at The Bulmershe School has benefited you?
The large range of extracurricular activities have given me the opportunity to explore all my interests as well as sharpen certain skills which will prove incredulously useful for what I would like to do in my future. For example, as someone who aspires to study law at university, I have loved having the chance to take part in a public speaking competition as well as a debate club.
What would you say is your favourite moment so far in your time at The Bulmershe School?
My final expedition for my DofE Bronze award is something I will never forget. I loved seeing all the nature and having a great time working with my friends to navigate our way around. Overall it was such a fun experience that I will never forget!
What is your favourite subject and why?
This is quite a tricky question for me, as I do really enjoy all of my subjects, but if I had to choose, I would say History as I have always found it fascinating to examine past events and analyse the significance they hold in influencing our present.

What advice would you give to a student about to join The Bulmershe School?
I would urge them to go for any opportunity that may interest them, and to try and not get too caught up in the stress of tests or exams too early on. I would probably also tell new students to not shy away from asking teachers if they do need any help with work as the teachers at The Bulmershe School are always there to support and guide you as they want you to fulfil your potential.