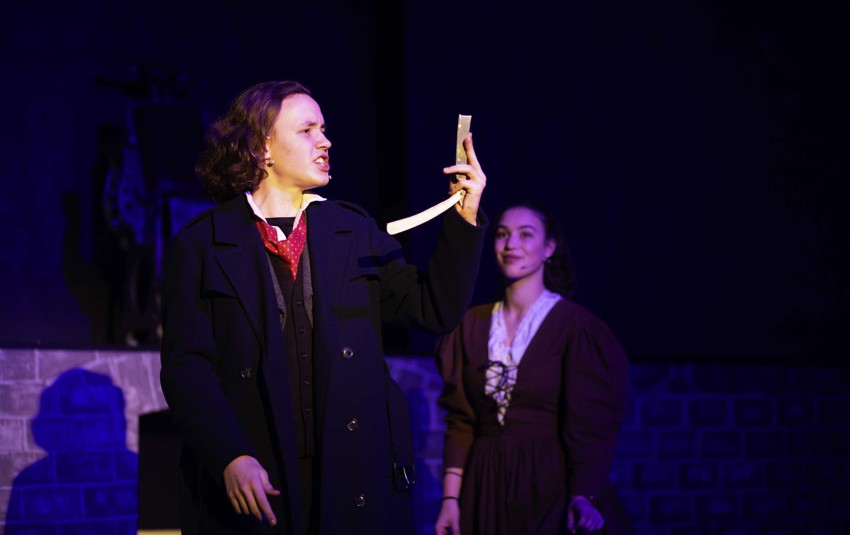 14 Dec 2021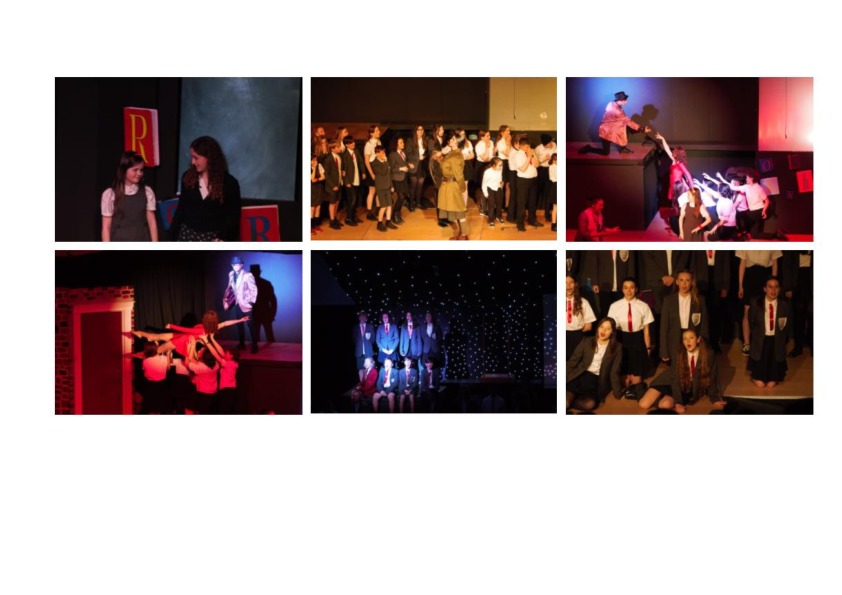 On the closing night of Sweeney Todd in 2019, we promised the audience something 'lighter' next time. So, after a difficult two years we were delighted to be able to entertain audiences once again. When looking for a new production, we do this as a production team considering both what is best for the pupils and also what is brave and new for us. We were delighted when we saw that Matilda was now available, and we moved quickly to be able to host one of the first UK productions. This year we were extremely proud of the level of students' engagement from across the school. We had almost 100 students on the stage and we had another 100 students that created the world around Matilda from set design, costume design, prop making to supporting backstage. And of course, none of this would be possible without the wider school community. Below, are some of our Year 10s reflecting on the whole experience:
The Bulmershe musicals are always the highlight of the school calendar for those taking part and those coming to watch. It creates a community and a circle of friends across years. The musicals are fundamental performing experiences and they are so important for developing our acting and confidence on stage. Bulmershe stands out from so many other schools because it places a value on the performing arts and facilitates and is such an important experience every year. This year proved particularly significant as it reinvigorated our wider school community and performing in front of three sold out audiences, provided not only a great sense of accomplishment and enjoyment for the participants but also a reminder of how the community and the school are interdependent.
I think participating in Matilda: The Musical was a phenomenal experience. It meant I was able to sing and act which are my favourite things to do. Acting on stage with an audience opened opportunities for families, friends, to come and see a play for the first time in a while. It opened lots of opportunities for the audience as they could see family they hadn't seen in a while as well as show off who we are as a chorus. It showed me acting opportunities which are out there while bringing me out of my comfort zone. I believe this was a great experience for us, and I hope those who came enjoyed it just as much as the cast did.
"It was just a brilliant production and the talent, effort and commitment from the cast, crew and staff were there for all to see"

"It was utterly fabulous, and has literally spread joy in our house from the moment the auditions were announced until - well - until now and I think way into the future!"

"What a very special thing to belong to such an incredible community"