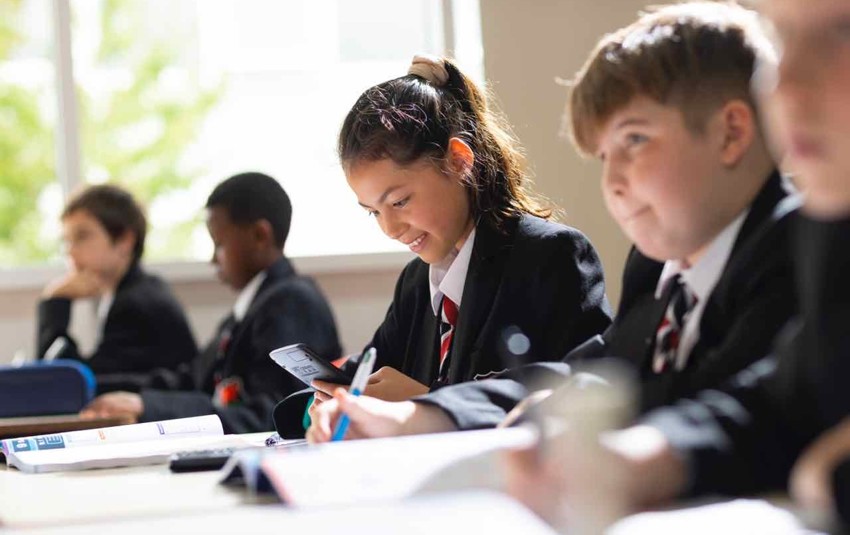 26 Nov 2021
Our Year 7 students have made a fantastic start to their secondary school education and have really involved themselves in their new school. They have gained a record number of achievement points, demonstrating their enthusiasm and promise as a year group. Many subjects have commented on how impressed they have been with the new Year 7.
In History, they have been learning about the life and world of the Romans and are currently writing essays on what made the Roman army so successful. In Computing, Year 7 have been looking at how to stay safe when looking at internet resources, as well as how to construct polite and responsible e-mails for their teachers.
I have had the pleasure of wandering into Music when the students have been making 'learning songs' and storyboards to help learn the building blocks of music! In Drama, students have made a wonderful start engaging not only with the story of the detectives but also the key Drama skills. Mrs Whitmarsh has said, 'we have been particularly impressed with their amazing resilience when it comes to working as a group and performing'.
Of course, while lessons are important, they are only one aspect of life here at The Bulmershe School, and Year 7 have also been heavily involved in extra-curricular activities. Mr Bradbury has said 'In terms of extra-curricular clubs we have seen great numbers in trampolining, football and netball with students being involved in football, basketball, netball and badminton fixtures.' This is fantastic to see!
Elsewhere around the school, we are in full swing of our annual school production, which this year is Matilda! Year 7 have been involved in so many ways this time round. Not only do we have a good number of Year 7 cast that will tread the boards in December; we also have fantastic numbers in our Tech Clubs who are helping to design the set, the lighting, and the sound of the whole production. There will be more opportunities like this next half term so Year 7 need to continue to work hard and earn those achievement points!
Their Head of Year, Mrs Edwards has been particularly pleased with the positive start they have made and the resilience they have shown. She and Miss Wiltshire have launched quests for them to complete and Mrs Edwards is looking forward to having hot chocolate with some of them when these are completed! She is also planning a reward disco so watch this space.
Our Y7 students have certainly made a fabulous start to the next chapter of their academic adventure!
Mr Hood, Transition Co-ordinator