The Duke of Edinburgh's Award
The Duke of Edinburgh's Bronze Award [DofE] at The Bulmershe School is a thriving as aspect of our curriculum Leadership and Challenge block taught in year 9. There is an opportunity for students to complete Silver Award in 6th form in extra-curricular time.
Through DofE, Students will develop their independence, confidence and organisational skills. A DofE Award not only enhances CVs and University applications, but also provides participants with plenty of opportunities to build on teamwork, survival and life skills.
Outline of the Scheme
There are 4 sections for both the Bronze and Silver Awards.
| COMPONENT | EXPLANATION |
| --- | --- |
| Volunteering | Students undertake service to individuals or the community |
| Physical | Students aim to improve in an area of sport, dance or fitness |
| Skills | Students develop practical and social skills and personal interests |
| Expedition | Students plan and train for the completion of an adventurous journey and camping in the UK |
For more information about the award and how you can support your child in completion please visit the DofE website.
DofE Kit list
Students are expected to provide personal items for their expeditions. Group kit is provided by the school.
View the full DofE Bronze Kit List
EDoE log in
Students can record their progress by using EDofE.
Dates:
Year 10 Bronze Expedition – 7th-8th April 2022
Year 9 Practise Expedition (Proposed date: 28-29th April 2022, in school time)
Year 9 Bronze Assessed expedition (Proposed date: 19-20th May 2022, in school time)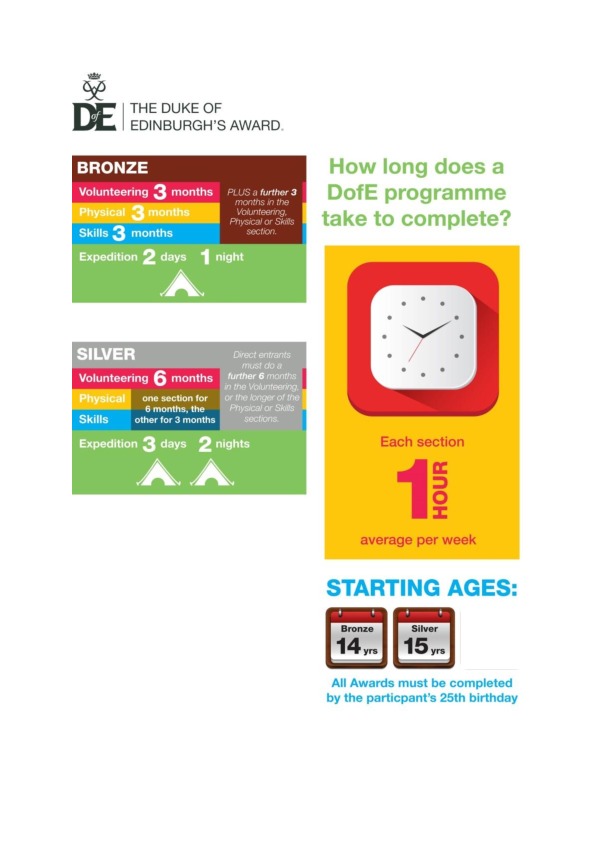 If you have any queries please do not hesitate to contact
Mr A Hulley
DofE Manager for The Bulmershe School