Matilda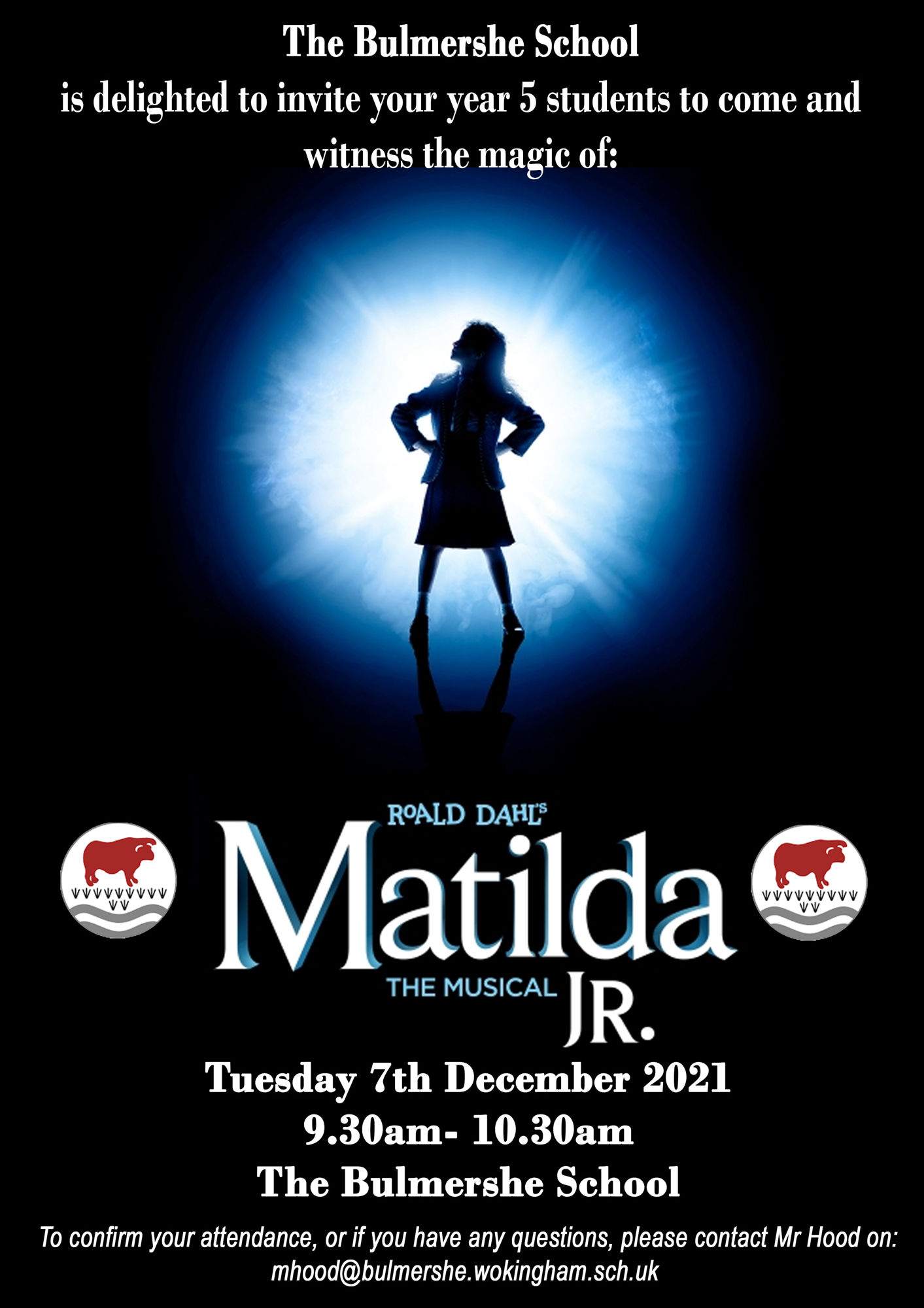 On Tuesday 7th December 2021, The Bulmershe School was extremely pleased to be able to open its doors to a special primary school performance of this year's annual School Production Matilda.
Matilda is a story that follows a courageous young girl who is bold and brave enough to take a stand and change her own destiny. During this performance, both Year 5 Redlands Primary School and Beechwood Primary School, were able to witness the spectacle of Miss Trunchball losing control of her school, with the help of Matilda's magic. One Redland's student went onto say:
My favourite part was when Miss Trunchball was walking down the steps and scared the audience. I loved the beautiful singing. It lit up my day.
With the year that we have had so far, this was a very special morning, and we would like to thank both Beechwood Primary School and Redlands Primary School for their laughs and gasps, making for a truly magical return of public performances.