Academisation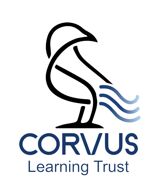 In July 2022, our our Governing body unanimously agreed in favour of The Bulmershe School moving to the Corvus Learning Trust. Since this time we have been working hard behind the scenes on the transition process with the Local Authority, Corvus and the DfE. All due diligence is now complete and we are planning to convert on 1st October 2023. I was hoping that we would have converted earlier but, as always with this type of change, it takes time.
I am so excited about what our partnership with Corvus will bring; the reason why we chose to join Corvus is because they encourage their schools be themselves and offer their communities the right strategies and support for their unique students. I am confident that the kind and caring ethos Corvus strive to upheld will help Bulmershe to continue to grow from strength to strength. We will still be The Bulmershe School, our uniform will not change, and we will still be the school you know and support.
If you would like to remind yourself about the Corvus Learning Trust you can visit their website: https://www.corvuslearningtrust.co.uk/
Amanda Woodfin
Headteacher
Please use the links to view the parent presentation, the slides and the minutes from The Corvus Learning Trust open forum.
Video Part 1 https://youtu.be/Zb6Wmu2EliE
Video Part 2 https://youtu.be/W1hsqiHS94k