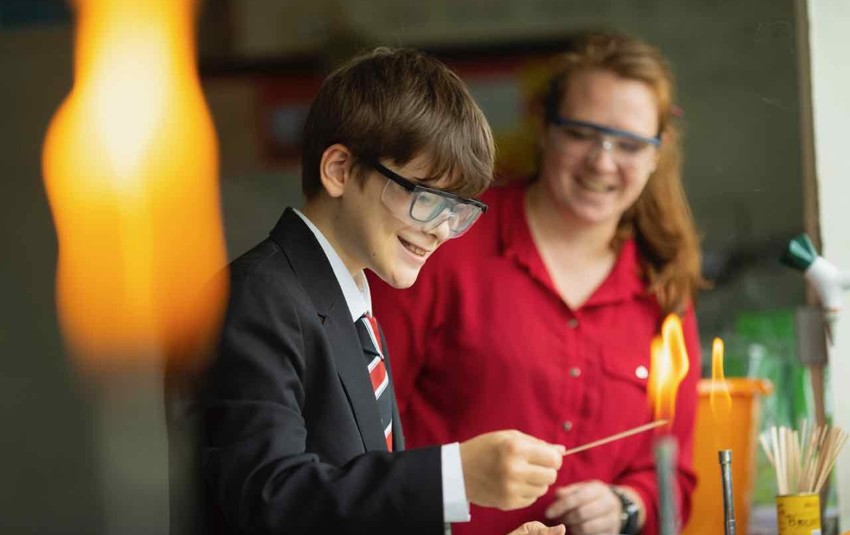 5 Mar 2021
We are delighted to announce that The Bulmershe School has been awarded 'ENTHUSE Partnership Lead' by STEM learning, the UK's largest provider of education and careers support in science, technology, engineering and mathematics (STEM). The Bulmershe school will lead a unique partnership between 9 schools in Thames Valley, sponsored by Boehringer Ingelheim UK, to improve STEM and careers education #STEM999.
The #STEM999 project champions teachers, supports parents and celebrates students from all backgrounds to ensure that STEM is for everyone. Our world is becoming increasingly technologically and scientifically advanced, meaning it is paramount our students are equipped with the right skills to participate fully and thrive in 21st century living. Locally, nearly 30% of jobs in Berkshire are in STEM sectors which is why it is crucial we support student and teacher development in STEM education. The partnership will provide parent workshops, professional development for teachers, opportunities for students and teachers to connect with industry professionals, along with a range of extra-curricular activities to inspire and upskill our students.
Bulmershe are thrilled to be leading this dynamic and inspiring partnership to build our community through STEM education.
More information can be found on: www.stematwork.co.uk/stem999
Lead Practitioner for STEM - Michelle Grant