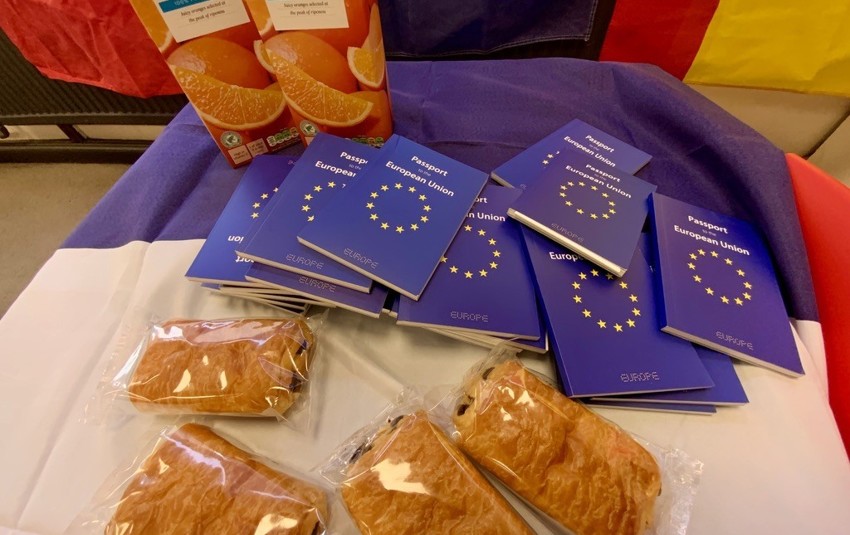 26 Sep 2020
European Day of Languages celebrated at the Bulmershe School.
The European Day of Languages, which was on Saturday 26th September this year, is a day celebrating languages across Europe.
Here at The Bulmershe School, students in year 7 and 8 were challenged to work out the 24 official languages spoken in Europe and many took part in the 15 flag treasure hunt.
The winning form and a couple of individual winners, were treated to French breakfast served to them in their form room - pain au chocolat and jus d'orange – Bon appétit!