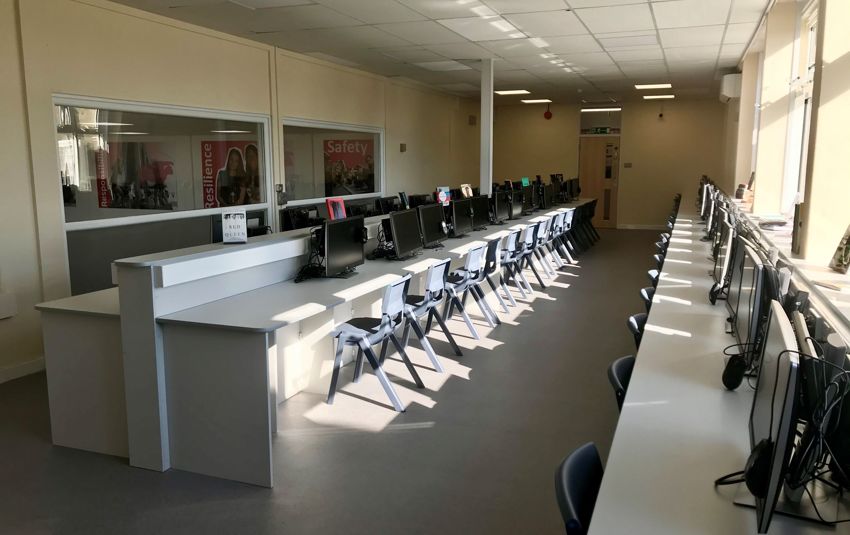 15 Jun 2021
There has been much excitement and anticipation over the past few weeks as the Library closed its doors to enable renovation work to begin! There are some fantastic new changes coming for September 2021 and we can't wait to invite students in to share the new spaces and resources. Our aim is to encourage and celebrate reading for pleasure in order to foster a reading culture that enriches students' academic and personal growth.
Meet your new Librarian:
Hello! My name is Mrs Ku and I have been working hard to make the Library and MRC spaces feel fresh and exciting for students to enjoy. We will be ordering hundreds of new books for students to borrow and will be updating the Library Catalogue with online resources that can be accessed from home, such as educational podcasts, interesting news articles, informative videos and helpful websites. You can start browsing the Library Catalogue by finding the link on the 'Library and Media Resource Centre' page on the school website. Be sure to check out the 'News page' for the latest recommended resources and bookish updates.
What's new?
• Brand new fiction, non-fiction & textbooks
• Book themed wall art in the MRC, Library and corridors
• A reading nook!
• Tailored reading lists to support students as they study
• Comfy new chairs, shelving and colourful tables
• Computer suites where students can study during your breaks
• Awareness day celebrations and events
• A Twitter and Instagram account to follow for updates and pictures
So why should you visit your Library and Media Resource Centre?
The Library and MRC are more than just rooms full of books and computers: they are spaces to study and find some calm, play board games with your friends and borrow a book or two. Library lessons, author visits and workshops will be run from both rooms to promote digital & literacy skills and there will be lots of exciting afterschool clubs to attend. Stay up to date with a calendar full of exciting awareness days and events, when students can take part in competitions to win prizes and get to know like-minded people in the school. Ask a question, learn a new skill and get some inspiring reading recommendations.
If you have a Library or Media Resource Centre question, please email Mrs Ku at kku@bulmershe.wokingham.sch.uk