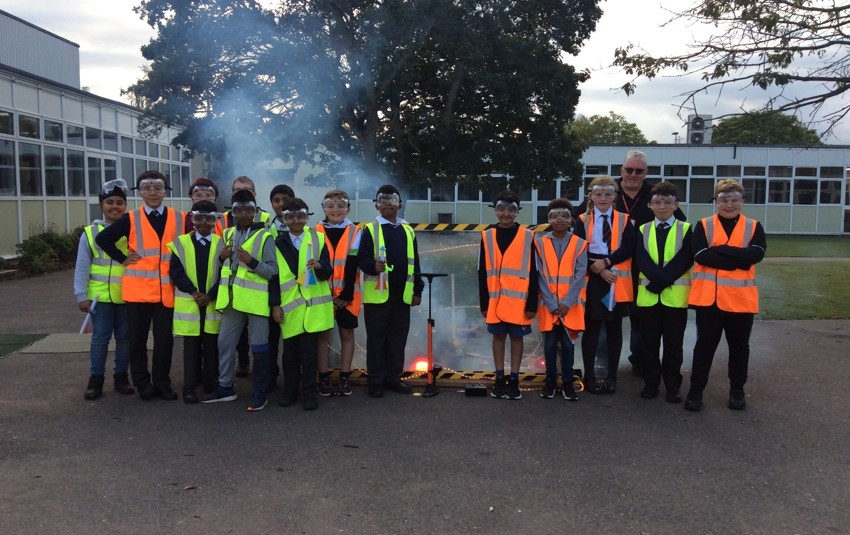 12 Oct 2021
Year 6 students from our local primary schools were invited to come to The Bulmershe School for the annual Rocketeers event.
Bulmershe teacher, 'Space Commander' Hulley, led the event assisted by our amazing transition ambassadors and other staff. The 'rocketeers' participated in designing and building their own rockets and then seeing if they would blasted-off into orbit with the help of 'Space Commander' Hulley and their fellow Year 6 students.
As well as being great fun, it also gave the Year 6 students a chance to familiarise themselves with the school, meet other Year 6 students from the local community and work with our dedicated students from Year 7 - 11, who were on hand to help to make the evening such a great success.
Thank you ever so much to our transition ambassadors, Kunaal, Carmel, Amelia, Finlay, Lily, Mikka, Aditya, Tanmay, Nathan, Holly, Daria, Xavier and Sofia, for supporting this event; it is so much appreciated.
WOW! look at our reviews:
"WOW, that was awesome!"

"I had an amazing time, thank you."

"Can we come back tomorrow."

"I loved it."

"My son had such an amazing time, thank you ever so much for giving him this opportunity."